Our Top 5 Weight Loss Picks of 2013
We have narrowed down your search to our top ranked and reviewed weight loss programs!
Step 1
Read Reviews of Our Highest Rated Weight Loss Programs!
Step 2
Find the Right Program for You!
Step 3
Start Losing Weight!
Our Latest in Weight Loss Program Reviews
Jillian Michaels Review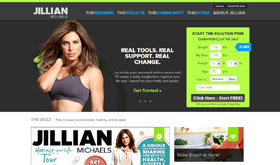 Jillian Michaels is a full-fledged fitness regimen, complete with exercise protocol and meal guides. If you're motivated to lose weight and get in shape, this may be the program for you. The workouts are broken up into circuits of a few simple exercises, with multiple circuits per day. You'll also benefit from the encouragement of Jillian Michaels herself—who repeatedly promises to kick your butt and whip you into shape on her website—through her video tutorials and training guides. It's like having a personal trainer motivate you during your workout, but with a much lower price tag.
South Beach Diet Review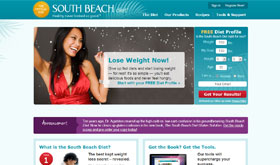 The South Beach Diet was developed by clinical cardiologist Dr. Arthur Agatston and puts some signature spin on a classic low-glycemic index diet. Developed for patients with heart health in mind, the diet seeks to eliminate spikes in blood sugar levels by removing most carbohydrates from your diet (refined flours, pasta, etc.). Once the body has eliminated spikes in blood sugar, complex carbohydrates are slowly reintroduced into your diet and you stay in this phase until you reach your target weight. By the end of the diet, you're allowed to eat all foods in moderation—even sweets! Though this third phase of the diet recommends some precautions, they aren't very intrusive on your everyday life.
Nutrisystem Review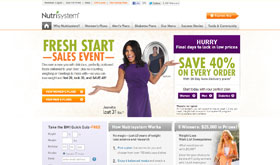 The main guiding principles of Nutrisystem are portion control, proper nutrition and daily exercise. By relying on foods with a low glycemic index (in other words, foods that release their sugars slowly and steadily, instead of rapidly and intensely), Nutrisystem meals provide a consistent amount of energy throughout the day. The prepackaged, portion-controlled meals eliminate guesswork, while their nutritional guides encourage you to incorporate fresh produce into your meals. Nutrisystem's meals are rich in high-quality proteins to keep you feeling fuller for longer and incorporate healthy fats (like nuts) to ensure you get all the nutrients you need. Their website allows you to track your progress and set realistic goals for yourself as well as giving you a large list of ten-minute exercises to do three times a day to help you stay active to lose weight even faster.