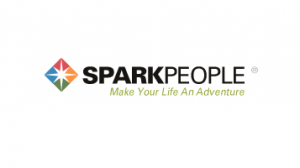 One of the ways that many people rely on to help out with their weight loss program is an online community. Since the dawn of the Internet, there have been communities dedicated to weight loss. In those early days, it was newsgroups; today, it's sites like SparkPeople. For many people, a community weight loss website is a source of information, inspiration and more.
Here are some of the features you'll find at SparkPeople that may be able to help you with your weight loss journey:
Message boards and groups. One of things many people look for in a weight loss website is a place to interact with other people. Before the Internet, groups like Weight Watchers were popular, in part, because it gave people a way to connect with others who were also trying to lose weight. The message boards and groups at SparkPeople are many and varied. You can find groups on special interest topics such as hobbies, and you can find groups based on age or number of pounds you'd like to lose.
Personal pages and journals. While not everyone has a desire to display their weight loss journey on the Internet, many people find that it gives them some added accountability. SparkPeople lets its users set up their own page and journal or blog. There, they can talk about their progress, their struggles and more.
Educational tools. There are a number of areas you can learn about at SparkPeople. You can learn about fitness and nutrition. You can learn how to do certain exercises, even watching a video instruction. You can read inspiring stories about others' weight loss success. The site is a wealth of weight loss information.
Diet design and tracking tools. SparkPeople lets you create a custom diet and exercise plan to suit your own goals and needs. You can track as little or as much as you want. You can create a food journal that records everything you eat and when. Best of all, you don't have to go looking up the nutritional information for the food you enter into your journal, as the SparkPeople database has a large amount of food data already contained within. It even allows you to share nutritional data you manually enter with others, and have access to their shared data.
Fitness tracking. You can also design and track your own fitness program. Simply enter the particular exercises you engage in and the SparkPeople system will record the number of calories that you burn, helping you to figure out how best to reach your weight loss goals.