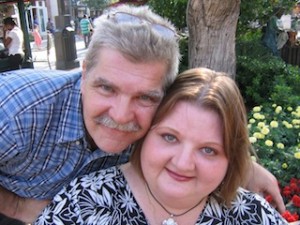 We've all been there, dwelling on the Island Plateau feeling frustrated. We've been  working so hard. We've been sticking to our "dieting" routines, food planning, exercising, counting calories, not cheating etc. and taking tremendous pride in being very good. Then comes that time of the week when you go to your scale with anxious expectation knowing you have been following your plan. Holding your breath, you gingerly step on your scale hearing the drum role and crowds roaring and cheering you on in your head only to hear the cymbals crash and sputter when your look down and let out your breath when you see that you haven't lost SINGLE POUND!
Expletive words usually pop out of my mouth but I won't write them here as this is a family friendly place. How is it possible? You have done everything right this week? Truth be told my friends, I have been on this frustrating Island for about a month now and it's driving me crazy! I have been going back and forth between 342 lbs and 351 lbs now this past month. I lose the ten pounds, then it creeps back up, then I lose it again and it repeats a few more times before it finally stays off before I can finally go down another ten pounds.
That is how my taking weight off is going. I know it is VERY strange. I have discussed it with my doctors. It feels like my body needs to get used to giving up the ten pounds… also, most likely it is saying a final goodbye to it. I guess because I am in my early fifties and beginning menopause must have something to do with it. God Bless my husband Walter he's been so good.  He's my biggest supported and my strength in this. I know that it is up to me and I am in control and it is MY RESPONSIBILITY, but I have to say I am VERY, VERY LUCKY and BLESSED. I have a husband who is actively involved in supporting me in my health and taking off my weight. If you notice something by now, I do not say I am losing weight. I say taking off weight or getting rid of weight. The reason being is when you lose something you either regret it or find it again and I want nothing of that when it comes to weight so I have changed my language. Language is everything, my dear friends!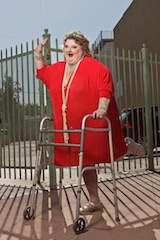 Now what to do what to do while residing on "Island Plateau" and trying to get off it? Of course, I am open to suggestions from all of you. Just to let you know, I am not able to walk long distances because of my herniated and bulging discs in L4 and L5 of my Lumbar Spine. I also have a dropped left foot and weak legs in which I am rebuilding strength. I also have neuropathy. I live with pain 24/7, but that is for another time to talk about. I use a wheel chair to travel distances, but I walk with a walker and a cane. Every little bit at a time. I am able to walk a little bit at this point. Some days are better than others. I get better all the time!! As a matter of fact, I am doing a photo session with photographer Greg Cohen this afternoon! I am very excited! He has traveled all over and taken amazing images! I hope you enjoy these images I posted.
Till next week dear friends… have a blessed week. Take it a moment at a time and be good to yourselves!