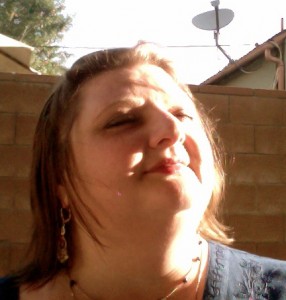 Well I am down one pound this week. Like I said before I am grateful for that. It has not been an easy week. First off, I should say that the film I am supposed to do has been delayed a week. I received the phone call for that mid-week. That is not an unusual thing to happen in the film making world especially with this film. I've been on board to do it for just about over a year. I was actually grateful that I had another week as I have been taking antibiotics for an infection on my leg and a possible staph/strep infection that was starting under my tummy and down the inner-sides of my legs. Not fun. Very painful. Just another unpleasant aspect of being  morbidly obese and having diabetes. The antibiotics and the infection has been kicking my you know what. I have been very tired, achy and emotional.
Feeling this way I still went on that audition for the TV pilot and I also had a first meeting with a potential agent. Both went very well in spite of how I was feeling. Walter of course went with me as he helps me get around but I have to tell you he was not happy that I did not cancel my appointments. He felt I should stay home since I am not doing too well at the moment. We even had a fight about it. I know he has my best interests and you know maybe he is right but I felt I had to tough it through. I don't want to constantly put my life on hold. I have to do so much of that. I don't like it when we fight and are not on the same page. A part of me feels broken and it is so much harder to stay on track.
I admit, my dear friends, I had a couple of slips this week. One wasn't very bad but the other was not good.   The first one was I once in a while allow myself a small portion of a few potato chips as a special treat. I make room for it so I can do it. It's not harmful and doesn't mess things up. Well  this time I ate two big portions. I tried to justify to myself that I was craving salt because my body needed some salt because of all the heat we have been having but being truthful I did not need to eat the amount of potato chips I ate to take care of my body's need for salt. It was emotional eating. Plain and simple. I was trying to comfort myself. My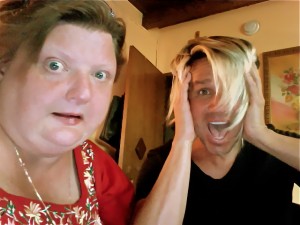 second slip was going out of control with ice cream. Yes, ice cream is a trigger food for me and trigger foods should be avoided. I had been avoiding ice cream for a long time but since taking on this new life style I found I can have a little bit of ice cream once in a while as a special treat as long as I make room for it and I avoid the flavors that set off a trigger.
Well folks, I let my emotions get the better of me and I went hog wild. Not an easy thing to admit. Amazing that I even took off a pound this week. Now let me make this clear. I am not blaming Walter lest any of you think I am. I did this myself. I make NO excuses. I DID IT. I OWN IT.
Emotional and emotional eating. How do we deal with them? How do we deal with the emotional eating? When we are on a taking off weight and improving our life journey we can never say that we will not have moments of emotional eating and our emotions getting the better of us. That is just unrealistic. Ahhh, that is the very first thing we must do, accept that we are human. We are perfect in being human but we humans are not perfect. I know I am not perfect and as I write this I am reaffirming all of this to myself. I need to be reminded of things all the time. That is part of my being human. We must give ourselves a break. We must give ourselves forgiveness when we fail. We have to do this. We just won't be able to move on and succeed. Our attempts are half-hearted and we are cheating ourselves. Forgiving ourselves is key, then we start right back up again. If for some reason you have trouble forgiving yourself try not to wallow. Pray. If you don't pray meditate. Reach out to a friend. I needed that extra push. I saw my friend Daniel DiCriscio yesterday. Daniel is a lot of ways is the other very shiny side of my coin. We are so much a like. We met when I first moved out here to California 2004. We've been very close since. He is one of my greatest supports. Check out his website and have some fun www.DanielDicriscio.net.
I say again, please don't wallow. It is not worth it. I have spent too much time in my life wallowing and look where it got me. Yes me with the busy show business career. You would be surprised. I thank God I finally lifted my face to the sun and felt the warmth truly for the first time and started getting it together. I can't guarantee that I won't have emotional days and could maybe emotionally eat, but I will try and remember my own words.  Oh… and as for Walter and me fighting. We are all right. What married couple doesn't fight. We have been married for 33 years, together 34 years. We have gone through so much together. This is not about to break us apart.
Have a blessed and wonderful week my friends!!  Feel free to write to me!!!  I will respond.