Saying it's been a tough two weeks is one of the biggest understatements I've ever made. The past two weeks have been hell. I'm not even sure where to start.
Firstly, I'm up 2 pounds, which takes me to my starting point. And, my car broke down. Again. Not only did it break down, it started smoking from under the hood and I thought it was on fire. Right after my friend and I, who was visiting from out of town, exited the freeway to my apartment after a beautiful beach visit, he saw smoke through the passenger side mirror and told me to pull over quick. I hesitated for a second, looked at him with a puzzled gaze, then glanced at the hood of my car through the windshield and saw what the panicked yelling was all about…
Before I continue this, lets go backwards to a few days before the incident.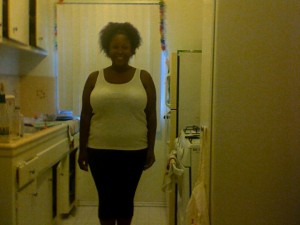 Prior to this fiasco, I thought my car problems were fixed once and for all. My brother's mechanic did some "mechanic like" things to my car and told me it should be fine. He gave me a small warning and told me to drive for a couple days and let him know of any issues because if there is, there may be a bigger problem to address. I drove it for 5 days. No problem. On the sixth day, my car was yelling "mayday, mayday," via red smoke the color of it's exterior spewing from under the hood.
Okay, let me continue. After I pulled over in a panic, we got out of the car quickly since I wasn't sure if it was just smoking, or if it was actually on fire. Luckily, after a visual examination, it was only smoking. At that point, we're both on the side of the road dumbfounded by the events of the day. I, of course, being the week that it's been, start crying and feeling hopeless. All I can say is thank god my friend was there. Unfortunately, I didn't have much money and he paid for a tow truck to take my car to my house. Where I live, I have to park on the street and most of the time I'm driving around looking for a spot. Luckily, it was street cleaning day and half of one side of the street was empty. With ten minutes to spare before street cleaning was over and cars would begin rushing for empty spots, I was able to have the tow truck guy put my car right in front of my place, no problem.
Currently, my car is still in front of my house and I've been busing it since early last week. Most of my money this coming paycheck is going to rent and the city is re-tarring my street on Thursday, so I'm going to have to move my car by then and I'm in the midst of coming up with some quick solutions since I'm not sure if I'll have enough to get it fixed this week, although I'm praying for a miracle!
Like I've mentioned in my previous posts, I don't really mind taking the bus, but it was going to be big problem given what I committed to do through Labor Day weekend. I promised a friend of the family's that I'd watch her kid for two weeks. This includes dropping off and picking her up from school, running errands, etc. I would be working my regular full-time job in between. With a car, this would only be a minor inconvenience and a little additional money. Without a car, it's a big problem. Unfortunately, this happened a day before the family friend was supposed to leave town. Fortunately, I brought on my best friend to help me prior to my car breaking down, so we already made plans to split the job.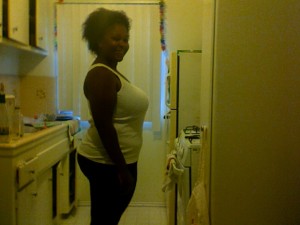 Even with her help, my car breaking down totally changed the game. Now, I would only be able to do overnights and my friend would have to pick up the slack of taking the girl to school and picking her up, in addition to whatever weekend plans we have. All I can say is thank heavens for the amazing best friend that I have. She was willing to pick up the slack, no problem, and so far so good in the child care department.
In addition to my car/child care issues, there has been a snowball effect of family problems from my mom being sick to my sister having a bad job experience.
I haven't even had time to breathe! Needless to say, my thoughts of pursuing my weight loss goals have been non-existent. Honestly, I'm getting tired of the woe is me scenario that has been occurring for the past couple weeks and I'm just ready to get back on track. It's not going to be easy considering I have no car and money is tight, but I must prevail through the storm!
After talking with my friend last night about working to not be at the mercy of life's circumstances, I'm learning that bad things often happen to good people and the only way to transform my energy is to transform my thoughts. The same way a snowball effect can happen with the bad things in your life, the same effect can happen with the good things in your life, so why not take that lesson and start living life positively instead of dwelling on the all the bad things?
It's an evolutionary process for sure, but I feel that the transformation is closer than ever before. So, wish me luck in my next week, please. I need all the luck I can get!