It is with a sad and heavy heart I have to announce to all of you that this will be my last blog on this website. I was just informed this afternoon by my editor that new management has taken over the website and they have decided not to continue with the blogging section.
This unhappy news of course has taken me totally from the left field as the saying goes… especially as I am about to enter into one of the most challenging and… yes… SCARY parts of my journey: my surgery. The removal of the excess skin and fat from my lower stomach that can not be gotten rid of with exercise or that word I hate to use "dieting". I admit I am scared and having you all by my side and being able to write this has been helping me cope. You all are such a blessing to me. These past 23 weeks you all have come to mean very much to me.
I intend to continue writing this blog so I am on a search for a new home. As soon as I land somewhere I will let you all know by posting the link to my blog on Facebook and emails. If I do not have a contact for you and you would like to continue to receive my blog please e mail me  at this e mail  (catherineannehayes@yahoo.com) and in the subject line put BLOG CONTACT.
To let you all know I finally managed to get some sleep yesterday for a few hours but again I was up all night last night and did not fall into a twilight sleep till around 5:00AM. I was supposed to see the doctor who is going to admit me into the hospital for the surgery… the surgeon does not admit me… this morning (Thursday) but I was so weak and in so much pain Walter and I decided to cancel the appointment and see if we could change it for possibly tomorrow or Monday and for the afternoon. Mornings are very difficult for me. I was afraid if I tried to go out and down my stairs I would have fallen down them. Walter called the office to tell them and the office manager informed Walter that they are charging me $100.00 for canceling the appointment. That is so unfair. I am not well. I am suppose to risk falling down my stairs? I have to admit I am feeling very emotional about this. I am going to try to call them tomorrow myself and apologize for not making the appointment and explaining in detail how I am feeling and the risks. Basically throwing myself on their mercy. I do not have that $100.00 nor can I afford it. I understand they booked an hour for me but they must understand I can not risk hurting myself. I am not a flaky person who just cancels appointments because she does not feel like going. I am too responsible.
Oy WHAT a day!!! I am taking a breath here. I am making a conscious move to end this on a very positive note… and this is not and ending but a new beginning, a new chapter. That is what life is all about. Constant change with new beginnings. It is better that way. Just maybe this is a good thing too what with my surgery just around the corner.
Before I close this chapter I want to thank my editor Jonathan Roberts for starting me on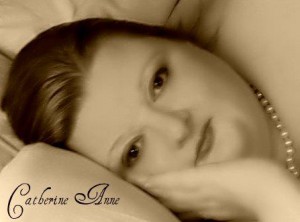 this part of my journey by introducing me to the world of blogging. I had never written a blog before. I didn't know the first thing about writing one. He just told me to write what I feel. He gave me free license to be 100% open and truthful. I thank him from the bottom of my heart for that and for this experience. I hope he and I get to work together again in the future on other projects. God Bless Him. God Bless YOU ALL.
SEE YOU ALL ON  MY NEXT LOCATION…..
MUCH, MUCH LOVE AND MANY MANY BLESSINGS….CATHIE xxxooo