She first showed up in 1996 and would hang around for a bit but would always return unexpectedly, here and there. Over the years she would make more and more appearances, till April 2007 she became my constant companion. It was like I had no choice in the matter. SHE decided she was going to be in charge. She is a very dominant personality. Living with her was wearing me down physically, mentally and spiritually.
After a long while the day finally came. I said "No more! I can't take this anymore!" I became in charge. I put her in her place. I understood that she was going to be with me, but she also had to learn and follow MY lead this time. I also said  that I understood that there will be days, and yes nights  too, where she will be more in charge, but she will have to back down eventually. That is just the way it is going to have to be. I just can't go on with her being the dominant personality.
Who is this constant companion you may be thinking that has had such a control over my life and I let have that control? You may be wondering this, especially my friends who have known me so long and know what a forceful personality I can be at times. My constant companion is Pain and her name is Penny. Yes. I named my pain. In doing that and giving her a "personality" I could deal with her better. I live with her 24/7. She never goes away. She can be extremely overwhelming as some of you who live with pain are familiar with. When I talk to her it makes it easier to cope with her. Some people might think it's crazy, but I don't care. It's MY life. My philosophy is whatever works to make you feel better and improves your life that is not illegal and does not intentionally hurt someone else… go for it!!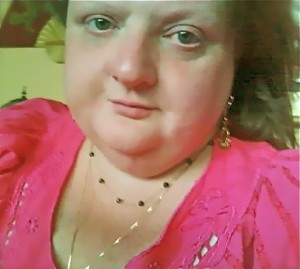 Why do I talk about this in a weight loss website? Very easy. Number one: I promised you all I would be very open and honest about myself… that is the true way to improving ones life and achieving success.   Number two: pain can make a person do all sorts of crazy things like getting totally out of control with your weight loss, your diet and not exercising etc. There is also the temptation of over-medicating. Luckily, by the Grace of God, I do not have that problem. My struggle right now my dear friends is because Penny has been and I am going to be blunt here so cover your children's eyes… Penny's been KICKING MY A** lately. I have been having a HELL of a time trying to exercise. She's wearing me out!! I am tired! I am not sleeping as I should and my eating is off. I am not "cheating" mind you. I am just not eating like I should. I did lose one pound which is good and my sugar control is fantastic. Oh yes, I have not mentioned this yet but I became an insulin using type 2 diabetic in 2007 too because of my illness that almost killed me… but that we will discuss more in detail another time.
To get back on track, I've let Penny get the upper hand again. That is NOT good. What is interesting is as I write about her — write about IT — it's like a huge bucket of refreshing water has been thrown at me. Time time to take control, girl!!! YOU are in charge now kiddo!!! Put Penny in her PLACE!!!! I have a lot to live for and people who love me like my dear friends and my husband Walter whom I drive crazy but he puts up with me… did I mention that we have been together 34 years married 33 years? You noticed in the picture I posted last week he has gray hairs and I don't have any? Well, I guess you know who put them there and he still loves me, you can ask him yourself. Anyways, to get back on track. I promise that this week I will try to make more of an effort to do my exercises and follow my eating regimen. I'll take it a moment at a time. What is definitely going to help me is knowing I have you all rooting for me. Please feel free to write to me. I would LOVE to hear from you!!! Many Blessings!!!