Although my first two weeks got off to really good start, I have had a load of obstacles this week. My number one obstacle was fatigue — this horrible feeling is coming in after some major sleep deprivation. My husband works a job that requires the alarm clock going off at 6 a.m. on the dot, and keeps me waiting up for him until almost ten p.m. some nights. Not only do I stay up just waiting for him to get home — if I want to spend any time with him it's got to be while I'm supposed to be catching up with my zzz's.
To compound this chronic staying up past midnight is the fact that my daughter (1 year 7 months) is not really sleeping through the night or wanting to stick to a consistent nap schedule. She wakes up at different times during the night and some nights she won't fall asleep until I've nursed her for hours. One night this week, my bulldog came running into my room (where my daughter's bed is also) and jumped into her bed, waking her up. I almost had her back to sleep and then my bulldog started barking for no apparent reason. This caused my light sleeper daughter to stay up until 2 a.m.
How this is relevant to my weight loss is I am just too dreadfully tired to even think about exercise and I've had a few moments of feeling totally starved- I'm guessing it's my body trying to make up for the lack of sleep and energy. I read an article a few weeks back about how being sleep deprived makes us crave junk food — now I know how right that is! I have been constantly craving anything deep fried and sugary — you fellow low-carb dieters know that those are the two big 'NO' foods on any low-carb plan.
I did well however, I had one major breakdown. In an effort to be honest and hold myself accountable here, I want to share what happened… It was the night after my daughter stayed up until two in the morning; I was craving chips and cookies all day. I was so miserable; I just wanted to get through the day! My husband called at 5 in the afternoon saying that he was on his way home — such a welcomed little miracle! Usually when I'm struggling, it ends up that he has to work until bedtime. This little perk made me so happy, it gave me the energy to smile for the first time all day… Then he called back — he'd been called back out to a job two hours away from home, and I snapped. Fighting the tears and self-pity, I loaded up the kids and went to my favorite fast food place, Zaxbys.
This is the shameful meal I ordered for myself: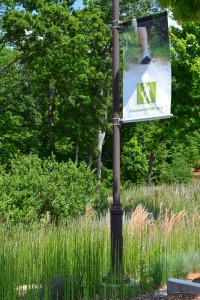 Big Zax Snack Meal (3 pieces of fried chicken strips, fries, and Texas toast)
Brownie
Fried Mushrooms
….no, I didn't share it with anyone either! By the time I was done, I knew what I did was 'wrong' but I just said 'okay, that's your free one, next time you eat it has to be back on the plan' — and it was. That was my only hardcore mistake this week. Given the week I had, no pounds lost but none gain is good enough for me.
However, I did manage to pull it together on Sunday and got up early to take the kids to the skate park. I chased my little one around for about an hour and put in some board time myself. We also went to a local park with a beautiful walking trail in the afternoon. My eating habits are back on track and I hope to push for a 5 lbs. weight loss goal by my next post to make up for the zero sum weight loss this week.
I hope to catch up by next week!