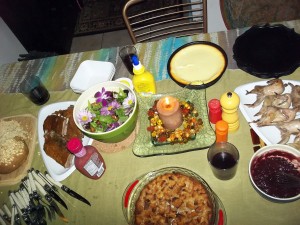 Obviously, my current plan has not been working. While my eating habits have improved from a year ago and I have been able to keep 12 lbs off consistently since May, there is a lot of room for improvement (not to mention another 50 lbs to lose). I have decided to make a more tangible goal: I want to lose those 50 lbs by the 25th of May 2013, which will put me at my goal weight of 135. To do this, I will need to lose 8.33 lbs per month, which translates to 2 lbs per week. To do this I have to take stock.
Areas in which I have improved:
Reintroduced fruit and some veggies into my diet
Stopped snacking all day long
Cut down on the amount of food and number of calories per meal significantly
Introduced more healthy food into my diet (seafood,brown rice, salads, etc.)
Increased my level of activity from zilch to exercising several times per week
Reintroduced vitamins into my diet
Practically eliminated diet soda in favor of water
Areas that still require improvement:
Stop late-night snacking
Stop drinking altogether (both for calorie reduction and to make better diet choices)
Increase levels of activity throughout the day
Introduce more long/heavy workout sessions into my weeks
Make healthy meals the norm and unhealthy food the exception
The plan:
Use Sparkpeople.com for tracking, goal setting, and videos (starting with the 28-day challenge)
Stick to 1200 calories per day (and no more than 1500 on "special circumstances" days)
Join the local YMCA, which is within biking distance, and do cardio/swimming whenever possible
Only keep healthy food in the house (lean meats, whole grains, fruit, and veggies)
Increase my water intake to at least 8 glasses per day
Make healthy living a hobby, rather than just something I have to do
Get a little help from my friends
Do not keep alcohol in the house and commit to not purchasing any
Stop eating after 8:00 pm
I am committed. I will do this. No slacking.