Ever have one of those days that all you feel like is you have steam coming out of your ears like a tea kettle and the whistle just won't stop? Well that's me today. No matter that I try to lower the dial on my own stove per se it just keeps turning up and my blood boils and the steam is shooting out!!! To be truthful, it's been building up to this for days. Everything is getting to me. I just feel all this pressure!! This pressure to keep my blood sugar normal because I am a diabetic if not I will go bind, my limbs will be amputated, I will have a heart attack etc… and every where I turn it's lose weight, lose weight, lose weight because if you don't you are going to die… blah blah blah!!!! I go out into public and people think it is perfectly acceptable to look at me and judge me when they do not even KNOW ME and tell me I have to lose weight. I am too fat or my FAVORITE one is they say I am not losing weight FAST ENOUGH!! I should get that friggin' surgery.
You know, I respect an individual's personal choice of getting bariatric surgery but it is not MY choice. It is MY life. How I am taking off my weight is MY decision and MY doctor's. Also, when I start doing my reconstructive surgery is MY choice too. My doctors agree with me on that one also. I want to wait till after I do the movie I am waiting to do. I admit I am very impatient about that now, too. I even spoke with the producers and asked them what the h**l  was going on. Supposedly we are near to shooting. I hope so. Doing this film is a bone of contention between Walter and myself now. He feels I should just forget about it and just go ahead and start doing my reconstructive surgery.
Let me explain this. Because of all of my yo-yo dieting over the years and now my 96 pound weight loss I have what is known a peliculis. That is my lower stomach is hanging very low and loose. It is just fat and excess skin not attached to anything. As I take off weight it is getting worse. It is pulling on my back making my back problems worse and when I try to walk it pulls me forward. I am guessing it must weigh between 40 to 50 pounds. Imagine wearing a heavy ungainly sack tied to the front of your lower torso. Now you know what I am dealing with. You notice a lot of morbidly obese people carry a lot of their weight there and when they take it off it starts to flop. It's horrible to deal with. It also causes irritations and skin infections. Even serious abscesses so bad and so big and dangerous that you get hospitalized. That is what happened to me November 2011. A lot of you know about it already because you saw me being operated on in the documentary that Misty and I did for the BBC called "Rude Awakenings – Obesity". I really hope they show it again or at least put it on their website or YouTube. It is such an informative show. I don't say it because I'm in it. I digress.
I really do need to have this surgery. I was going to wait till I had gotten down to at least 225 pounds that would have been 210 pounds off but my peliculis is really a hindrance. My wonderful surgeon Samuel Kashani MD will be making the arrangements. He knows a very good plastic surgeon. The only thing is I want to do the film first. Not only would it be good for my career but psychologically and spiritually good for me. I have been away from my career for 5 years… too long… MY spirit… My soul… needs this. Even Dr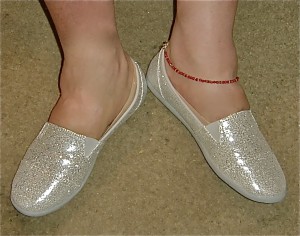 understands this. I've talk to Dr. Polisky and he understands. So if it's okay with my doctors for me to wait till after the film why can't it be okay with Walter? I know he loves me very much and he is so worried about me. He sees how I struggle and how much more Penny has been getting the upper hand lately. Walter is so frustrated that he can't take my pain away and make it easier for me. Let me tell you all something. He does  A GREAT JOB taking care of me. Walter goes ABOVE and BEYOND the call of duty. Yes we do have disagreements and nothing is perfect and there are things that do not get done but let me tell you HE IS THE BEST!!!! I am just trying to find the balance… the happy medium right now with him with this issue. That is why this week I am talking about so private an issue with you all. Problems with your loved ones… dealing with problems in general can very much affect sticking with our  programs.   Sometimes we just get so overwhelmed with everything we just say the hell with it and reach for the nearest comfort food but you will all be very proud of me I have not. I am sticking with it. I'm really trying to taking it a moment at a time… especially now. By the way my dear friends I am not able to report where my weight is this week because… well… I have absolutely no idea!! My scale has gone wanky!! When I went on it to get my weight it first said 367 pounds and both Walther and I said WHATTTTTT!!!!!! That means I would have gained almost 30 pounds in a week and 1) Gone on a major binge this week and eaten myself silly which I did not or 2) I am going into Congestive Heart Failure so I have to go to the hospital now. I was breathing fine. Didn't have that CHF feeling. So I get on the scale again. This time it said 355 which I know is impossible. I get on again 350, 348, 346, 345, 343, 342, 340, 339. Walter and I just didn't know what we should do so we decided to skip it this week which makes me sad because even with feeling all this pressure I was so good and I am only 4 pounds from my first goal. For all I know I could be there already!!! It's almost like there is some negative force that is trying to prevent me from getting there but you know what? It is NOT going to stop me!!! WOW!!! I am actually feeling the steam starting to ease. You all are such a blessing to me. I am so blessed to have you all in my life!! I must tell you!! There was very nice thing that happened this weekend. Saturday Walter had to go to Target to pick up a couple of things so I asked him if he could take me. He shrugged his shoulders and sighed and said all right. Walter most of the time just likes to go in and out of a store. With me being in the wheelchair, because I can not walk distances, he knows I like to look at things, so what would be just for him and in and out turns out to be a shopping expedition. Now I don't look at everything but I do like to enjoy myself. I spend so much time at home so getting outside and being amongst people is wonderful. Even going to Target sometimes is an adventure!! Remember everyone I have a very imaginative and creative mind and tend to see things differently than most people.
Anyway, we picked up the items that we went there to get then we browsed around first and lo and behold what do I see but these pretty silver glittered up slip on shoes!! My eyes lit up! True they are the kind with the sneaker bottom but I did not care. They looked like magic to me. Walter right away said they would not fit me but I just had to try them on. The little girl in me was begging to have those silvered wonders gracing her toes. I haven't had a pair of glittered shoes since my all time favorite dance sandals my gold 4 inch high "Liberty Belles" that I wore in NYC at the Cubiculo Theatre in the American premiere of the Michel Tremblay play "Sainte Carmen Of The Main" in 1986. Walter goes to put them on my feet and he right away says they do not fit. My heart sank and my eyes welled with tears. Then I noticed a bigger size and I insisted I try them on too. Walter reluctantly grabbed them from the rack. He did not have much faith they would but me with still a little girl's faith raging full blast inside her lifted my foot again. This time they fit!!!! I am soooo happy!! You know how rare it is for me now to find pretty shoes? I feel like a princess!! Well at least I did at that moment.
We all need to feel like princesses and princes sometimes. Thank you everyone for being here for me. Knowing that you all are here for me each week does such a world of good and keeps me going. Much Much Love and keep going on your regimens and fulfilling your dreams. Find your magic shoes too!!!