With everything that has been going on back home in New York City where I am from and the whole eastern part of the country these past 48 hours, words have been escaping me. The events and up and downs of my life mean nothing compared to the suffering and the loss felt by some friends and strangers. In these situations we find we are not strangers at all but deep down we are really family. We have an obligation to step up and try to be there in one way or another for those who have lost their homes, businesses, family members etc… even if all you can do is lift up a prayer. We can not make it through unless we have the love and support of each other.
In light of what is going on, I feel strange in talking about the very happy events that are going on in my life right now. I do not want to be thought of as disrespectful, yet I feel I still have an obligation and promise to fulfill to you all that no matter what is happening I let you all know what is going on with me. How my journey is going. So, my dear friends, maybe my good news, though trite compared to what is going on and as important in anyway, is in its own way something to be very happy about and I know you have been waiting to hear this. I have finally reached my first goal!!! Yes!!!! I have taken off 101 pounds!!! I am 334 pounds!!!  This is according to my scale. I went on it 6 times to make sure. True my scale went up and down a few times but out of those few times most of them went to 334 pounds so Walter and I feel we can safely say 334 pounds. We are pretty sure I am off Island Plateau again but I should know by next weeks weigh in. I can not describe how happy I feel about this!! I've taken this weight off healthfully without bad habits and outside guilt and manipulations. I could leap with joy!! Walter and I have been working very hard to achieve this goal. Now we are refocusing so I can take off the next 100 pounds which I am aware might be even harder to do but I am determined to do it. I have come this far, I am not about to give up now. An important part of the refocusing is the surgery to remove my massive panniculus. I already have the approval and support of my Orthopedist William H. Mouradian M.D of Southern California Orthopedic Institute, my Hematologist Raul Mena M.D. Head of Hematology/Oncology of Providence St. Joseph's Medical Center, Burbank CA and my Primary/Endocrinologist who you all know about already Michael. Polisky M.D. I saw  my surgeon Samuel Kashani M.D. on Monday and the wheels are officially turning now. Dr. Kashani took photos of  my panniculus. He is speaking with the plastic surgeon who will be assisting him. Walter and I have to get to him a CD of pictures that we have documenting the various skin infections, irritations and cysts I have had because of it. What also will help is my"BBC documentary Rude Awakenings — Obesity." Any kind of luck as soon as I am finished with the film I will be getting my surgery which will hopefully be around my birthday the 21st of November. What a great way to be celebrating my birthday by doing something so positive!!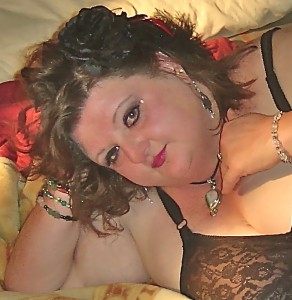 Speaking of the film… except for some last minute challenges and surprises it is going extremely well. I could not be working with a better and talented crew and team. John Kline, writer, producer and director is absolutely wonderful and is so easy to work with. As I predicted in last week's blog, Adam Marcinowski, the star of the film and myself are fantastic together. He is such an open, giving actor. Extremely talented. I can't wait to see what we have created!!
I look forward to doing other projects with him and also with John. We all make a great team!! Without giving anything away because as I have mentioned before that I can not, here's a picture of me from the set. I've cropped it so not to give anything away.
In closing, I want to say that I offer my prayers and hope for a strong recovery for my beloved home town New York City and all the other areas affected by that horrendous, devastating mega storm. I have faith that even through all the tragedy recovery will happen. The human spirit for survival is strong, especially when we all stick together and work together. Comfort those who have lost love ones and those who have lost their homes. Help each other rebuild. We can not survive without each other. God Bless You All. God Bless the USA.
Till next week my dear wonderful friends… xxxooo