It's 8:25 p.m. and Law & Order Criminal Intent is on the television set to just provide noise in the background for me and keep Walter company as he folds the clothing that has been piling high as Mount Everest all day as they come out of the dryer, I admit to being in a bit of a fog. My brain is on slow motion right now. My pain medications for the three pains that I have simultaneously going on and am allowed to take have definitely slipped me into this feeling of an altered statel. Don't get me wrong. I am fully aware of what I am doing but I am definitely buzzed. I have NEVER taken my medications together because of the intensity of reactions and also there was no need but Penny is having a wonderful time tonight kicking up my broken tooth which is still not fixed yet because the dentist and insurance company have to work the details out, my diverticulosis is carving and sticking knives very deeply inside the upper parts of my intestines and stomach tonight. The pain is excruciating. My dropped left foot is practically numb tonight with lines of intense nerve pain running through and a forming ulcer on the side of my left foot under my big toe from a big blister is turning an ugly color and weeping. That too is causing excruciating pain and making it hard to walk… So, you see Penny is having a lot of fun with me… a real Triple Threat. She even went so far that when I go off of the bus earlier getting back from viewing an apartment that she caused at the same time extreme intense pain to happen in my tooth, my stomach and rib cage and my left foot and left leg, so I collapsed as I got off the bus. I was bent over in pain and there was Walter screaming at me to work with him and James so they could get me off of the floor. He would just not stop screaming. I was so befuddled with pain and weakness I admit I had a hard time communicating but I should not have been yelled at. I know he was worried about me and a bit panicked but that is a time when I need HIM to be strong and level headed. He did not want to call 911 and get "MY BOYS" to help get me up, I tried to communicate to him that I was too weak for just him and James to pick me up. I did try to let them but it did not work. It just ended up with Walter yanking my arm painfully. He finally gave in and called them. Walter was afraid they would insist on taking me to the hospital. I knew that even though I felt so awful and yes I needed medical attention, the best thing for me was getting me off the floor and then getting home and warm and taking my medication and having some apple cider vinegar. That helps me all the time. Plus I wanted to write to you all. I know that would help deal with all the pain. Somehow I knew it would be okay for me to write to you all with me in this buzzed and pain filled state.
Also, added to the pain was receiving an early morning email that a very dear friend, Todd Loweth, passed away. He was such a beautiful person inside and out. A very talented and creative actor and singer. We performed many years ago at the New York Renaissance Faire together. Todd played Robin Hood and I was Lady LoudLiff one of the denizens of the town. He was a dashing, fun and exciting Robin. You never knew what he was going to do. Later on in Life he performed as Mick Jagger and he was phenomenal. He also did his own beautiful music. For a time he was married to my dear friend Edie Jud. They did divorce after a few years but remained close friends. Walter and I reconnected with Todd when we found out he had moved out here to California too and we saw him a few times. Todd and I commiserated together over our health challenges… his with cancer… mine with, well, you know them all already. We made each other laugh and held each other when we cried. He was wonderful. Robin Hood to the rescue as always… God Speed and Find Peaceful Rest Dearest Sweet Robin! Much, Much Love…
Well, after so sad and so heavy of a subject I do have some nice news.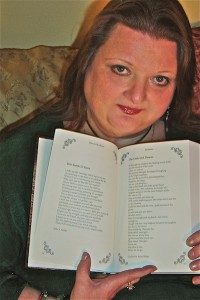 My poem "The Little Girl Dances" was chosen  to be included in the book "Stars In Our Hearts" the "Remnants" Edition. I am on page 51. I am very excited, tickled and honored by this. I just received my copy of the book yesterday!!  
The Little Girl Dances
In through my window the tinkling sound drifts
into the dimness of the room.
I peer out and see
the sweetest little girl dancing and laughing
in the bright sunshine
her curls fly around her pink flushed face…
suddenly she stops…
sees me watching her…
with cocked head she picks up her hand
to shyly wave… then suddenly she breaks into
laughter and gives me the most brilliant smile.
She runs to me
stops at my feet and looks up.
With sweet imploring eyes she invites me to join her
in the sunshine…
I take her hand and she runs… pulls me out of the
gloom
to twirl and spin and dance…
Slowly… I move…
then increasingly pick up speed… her mood
contagious…
I laugh with her… my laughter becomes her
laughter…
My dance… her dance
Then suddenly… I become her
That joyful sweet girl…
She was me all the time
I got lost and she found me…
Dear sweet little girl…
live in me…
Stay alive in me…
Never let me go…
Copyright 2005 Catherine Anne Hayes
That's it for now everyone. I hope you are all well. Here's to this week being a much better one… I am ever hopeful!!! Hugs and Love!